It is a pleasure to announce the six very fine, young pianists that has been chosen to take part in the masterclass with Richard Goode, Jan Jiracek von Arnim and Leif Ove Andsnes, 22-26 May, 2017 in Bergen.
The participants are:
Viktor Yuandong Mattsson, Sweden
Kim Minjae, South Korea
Ben Cruchley, Canada

Marina Selvik, Norway

Ariel Lanyi, Israel/USA

Shiori Kuhwahara, Japan
Congratulations!
Nikita Khnykin, that is a member of the academy's talent program for young Norwegian pianists, will also take part at the master classes in May.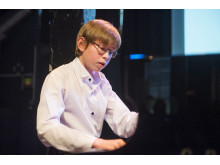 Thanks to our supporters for their great contributions:
Kristian Gerhard Jebsen Foundation (main sponsor)
Talent Norway
Bergen Municipality
Hordaland County
Rekstensamlingene